The 27th Australian Conference on Microscopy and Microanalysis (ACMM27) is set to take place in Perth, Australia from January 29th to February 2nd, 2023. The event will be a face-to-face gathering of professionals from the life and physical sciences, with the goal of discussing new developments and setting new goals in the field of microscopy.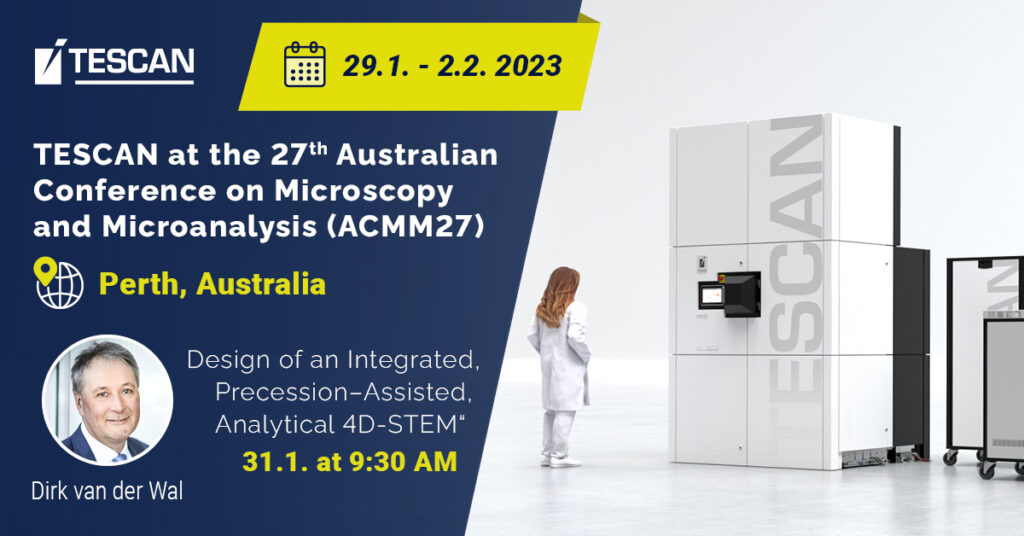 One of the highlights of the conference will be a presentation by Dirk van der Wal titled "Design of an Integrated, Precession Assisted, Analytical 4D-STEM", which will take place on Tuesday, January 31st at 9:30 AM. Attendees will also have the opportunity to meet with partner AXT, with Kamran Khajehpour introducing "Latest Developments in EM and CT for Research Excellence" on Thursday, February 2nd at 2:30 PM.
For more information about the conference, please visit the official website at https://acmm27.org/.