Good news everyone! Today is International Women's Day, and we have so much to celebrate. Women have made incredible contributions to scientific discovery throughout history, from Rosalind Franklin's pioneering work in X-ray crystallography to Marie Curie's groundbreaking discoveries.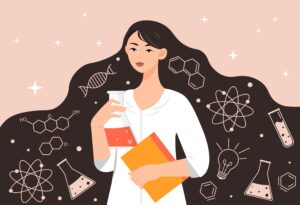 On this special day, let us not only honor the achievements of these women but also commit ourselves to empowering and supporting the women in our own workplaces. Let us pledge to create an environment where all women can thrive and reach their full potential.
By working together to provide opportunities, we can ensure that women continue to make groundbreaking contributions to the world of science. So, let's celebrate International Women's Day by recognizing the incredible accomplishments of women in science, and committing ourselves to creating a more equitable and inclusive future for all.