Our UniTOM HR is a winner of the prestigious R&D 100 Award! Celebrating its 60th year, the R&D 100 Awards are a renowned worldwide science and innovation competition that awards inventions that will change the world in the years to come. This year's judging panel consisted of nearly 50 well-respected industry professionals from across the world. We are honored and proud to accept the R&D 100 award this year for the UniTOM HR micro-CT instrument! R&D World Magazine's announcement of the award can be found here.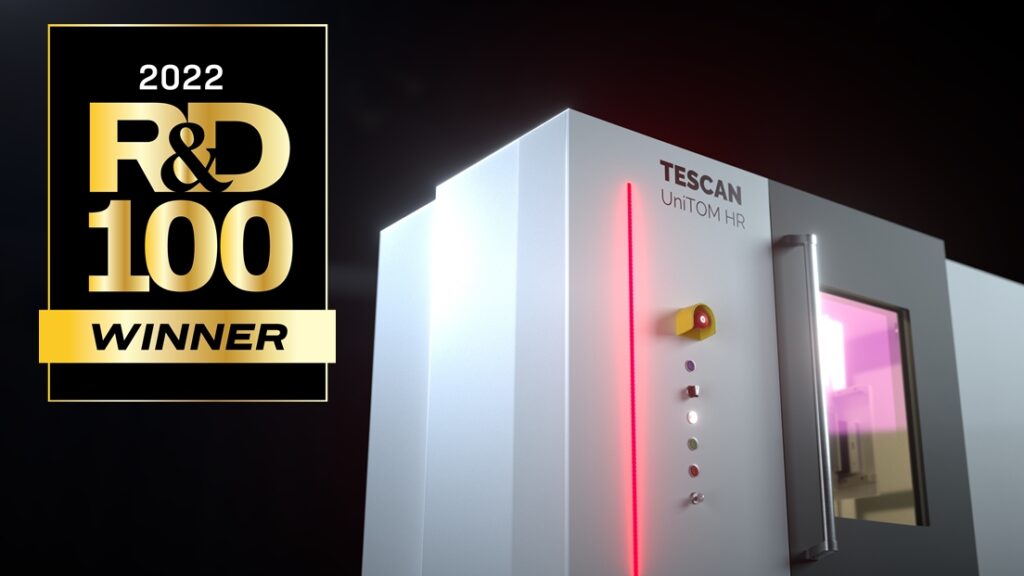 Based on the supportive collaboration with our partners and team effort, we are able to come up with amazing results like this one and support the TESCAN and recognition of our R&D achievements.
Big thanks to Wesley de Boover, Product Marketing Manager for micro-CT, for his cooperation and congratulations to the whole TESCAN XRE team!
Let's celebrate!