TESCAN, a leading provider of scientific instrumentation, has received a major feature in the Microscopy Today magazine for their latest innovation – the TESCAN TENSOR. The TENSOR is a state-of-the-art 4D-STEM instrument that provides unparalleled usability and performance for the characterization of functional materials, thin films, and natural and synthetic crystals.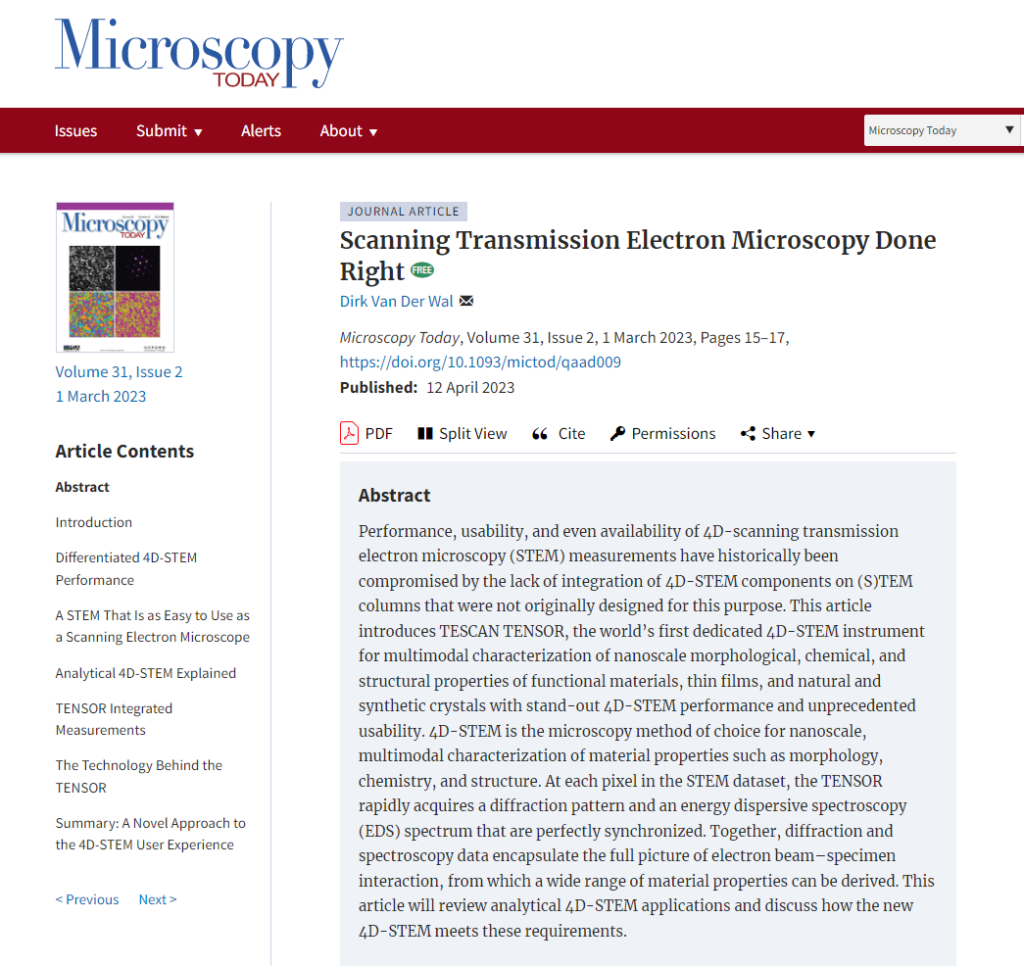 The TENSOR is the world's first dedicated 4D-STEM instrument, making it a unique and valuable addition to the field of nanoscale characterization. Dirk Van Der Wal, Chief Marketing Officer at TESCAN, has explained in the Microscopy Today article how the TENSOR's capabilities set it apart from anything else on the market. Its exceptional 4D-STEM performance and ability to provide multimodal characterization of nanoscale morphological, chemical, and structural properties make it a game-changer for researchers.
TESCAN has always been committed to providing cutting-edge technology to the scientific community, and the TENSOR is no exception. With this new instrument, researchers can now obtain more accurate and detailed information about the properties of materials at the nanoscale, paving the way for new discoveries and advancements in various fields.
The Microscopy Today feature on the TENSOR is a must-read for anyone interested in nanoscale characterization and the latest advancements in scientific instrumentation. To learn more about the TESCAN TENSOR and its unique capabilities, be sure to check out the article.