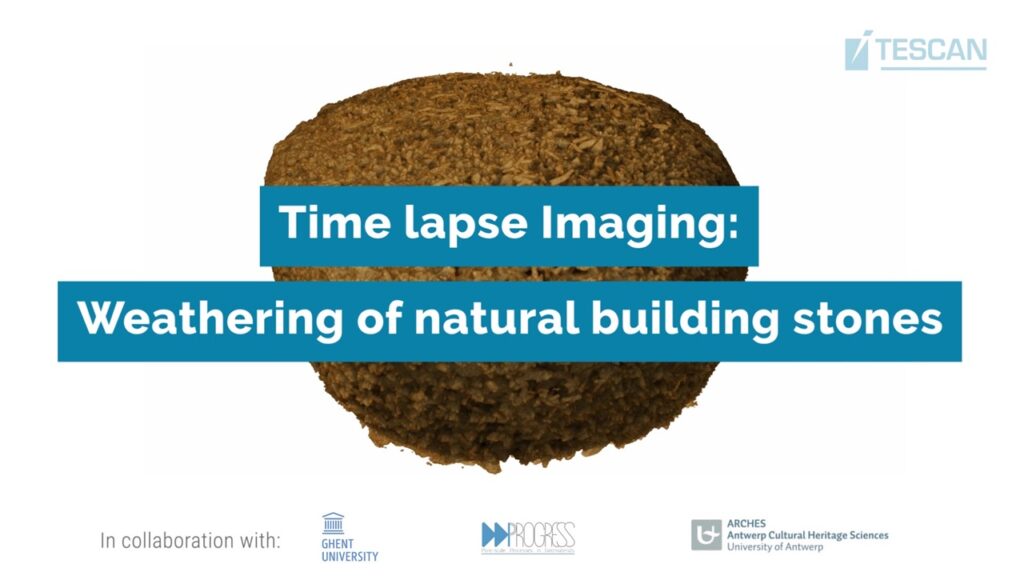 Natural stone materials, such as limestone, have been extensively used as construction material in buildings and sculptures. However, exposure of these materials to new exogenous conditions may lead to chemical weathering resulting in the undesirable deposition, recrystallization, and cracking of the base material. Therefore, care must be taken in the use of appropriate materials and conservation approaches.
Based on these facts, we tested a sandy limestone inside TESCAN CoreTOM to gain further insights into the weathering processes, on a micron length scale, in natural rocks in order to improve the understanding of chemical weathering induced stone decay. This is of vital importance for developing clear-cut and conservation strategies.
Watch the video here.