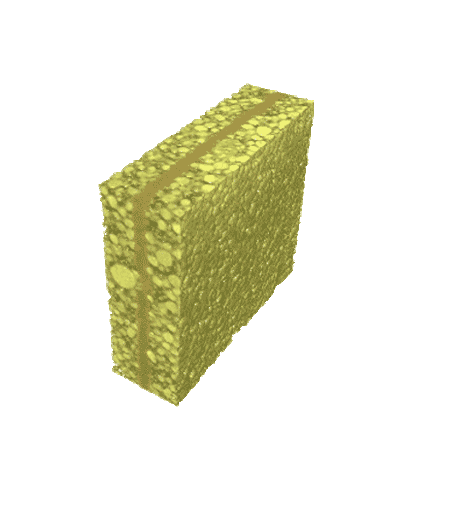 In both academia and industry, demand for 3D imaging is steadily increasing as researchers desire a deeper understanding of material behavior. Micro-CT is the technique of choice to fulfil this requirement for non-destructive 3D images and data related to a sample's structure, composition, and behavior.
TESCAN's new UniTOM HR meets all the requirements for labs that need high throughput, sub-micron spatial resolution capabilities for the most detailed 3D characterization applications. And because UniTOM HR is built on TESCAN's groundbreaking dynamic micro-CT platform, it delivers the high temporal resolution capabilities that allow researchers to expand their studies to include uninterrupted 4D dynamic-CT. Designed to accommodate a broad range of sample shapes and sizes, UniTOM HR is an ideal choice as a general-purpose micro-CT system to cover the diverse experiments commonly performed in both academia and industry — from visualizing structure, composition or defects to analyzing the behavior of a sample under certain environmental conditions.
TESCAN is the pioneer in developing dynamic micro-CT as a turnkey solution to enable uninterrupted 4D time-resolved experiments. Dynamic-CT is allowing researchers to better understand how samples behave under changing conditions by providing real-time, not time-lapse, visualizations. UniTOM joins a portfolio that includes DynaTOM, our dedicated solution for complex 3D in-situ experiments, UniTOM XL, for high-throughput experiments on a diverse range of samples and CoreTOM for multi-scale micro-CT investigations in earth sciences.
Learn more about the UniTOM HR and TESCAN's full portfolio of dynamic micro-CT solutions.