In semiconductor, automotive, and aerospace industries and their related research fields, there is an increasing need for large volume material removal to reach ROIs faster for failure analysis and defect root-cause. Up to now, this capability was well served by proven Plasma FIB technology, which covers sub-mm spatial dimensions. Recently, however, industry and research activities have moved toward larger sample dimensions and even the Plasma FIB at times was unable to achieve the desired time-to-result. Adding the thousands of times faster laser ablation technique to your Plasma FIB sample analysis workflow speeds the time to premium results while opening new synergies among instrumentation in your F/A laboratory.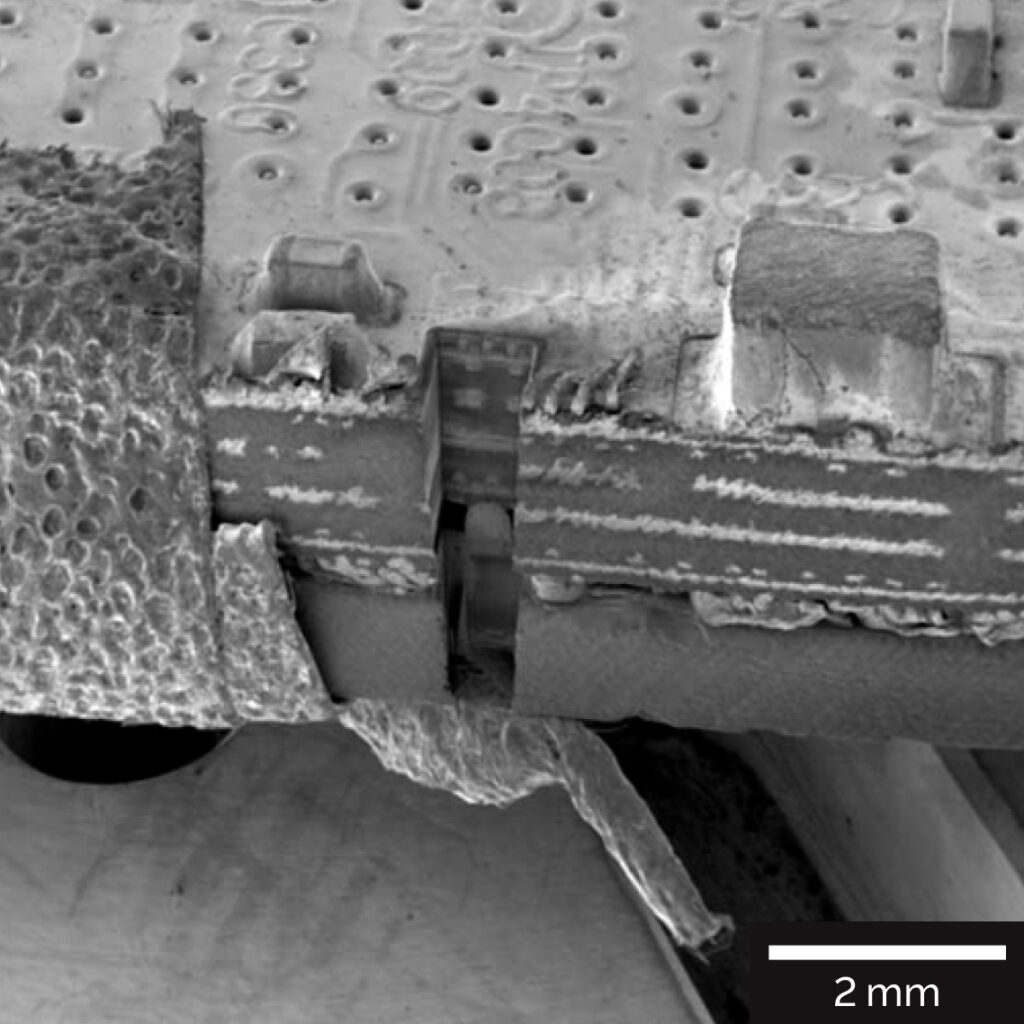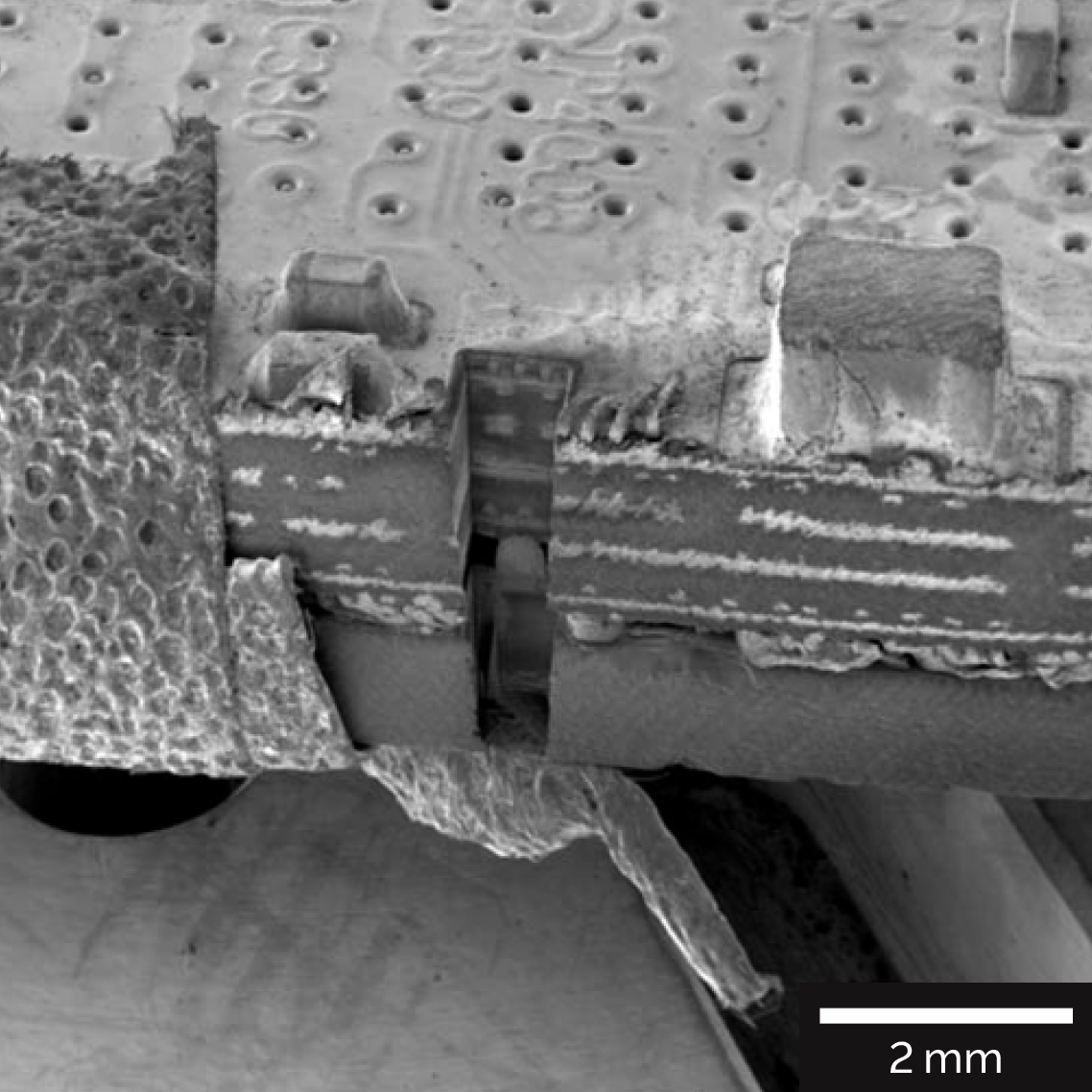 RV770 GPU. 4 mm deep cross section through the entire die, including the PCB. Ablation time 40 minutes.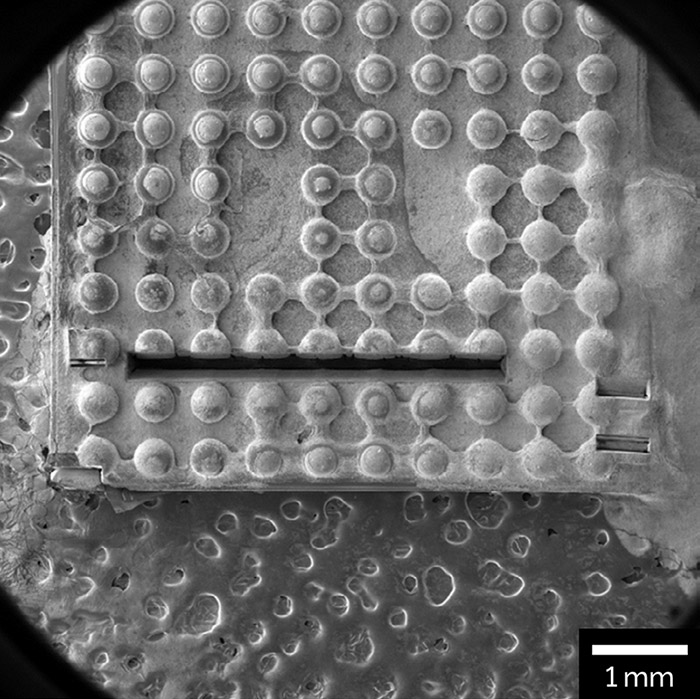 Overview of 4 mm wide cut through 7 x Ø500 μm solder balls. Ablation time 20 minutes.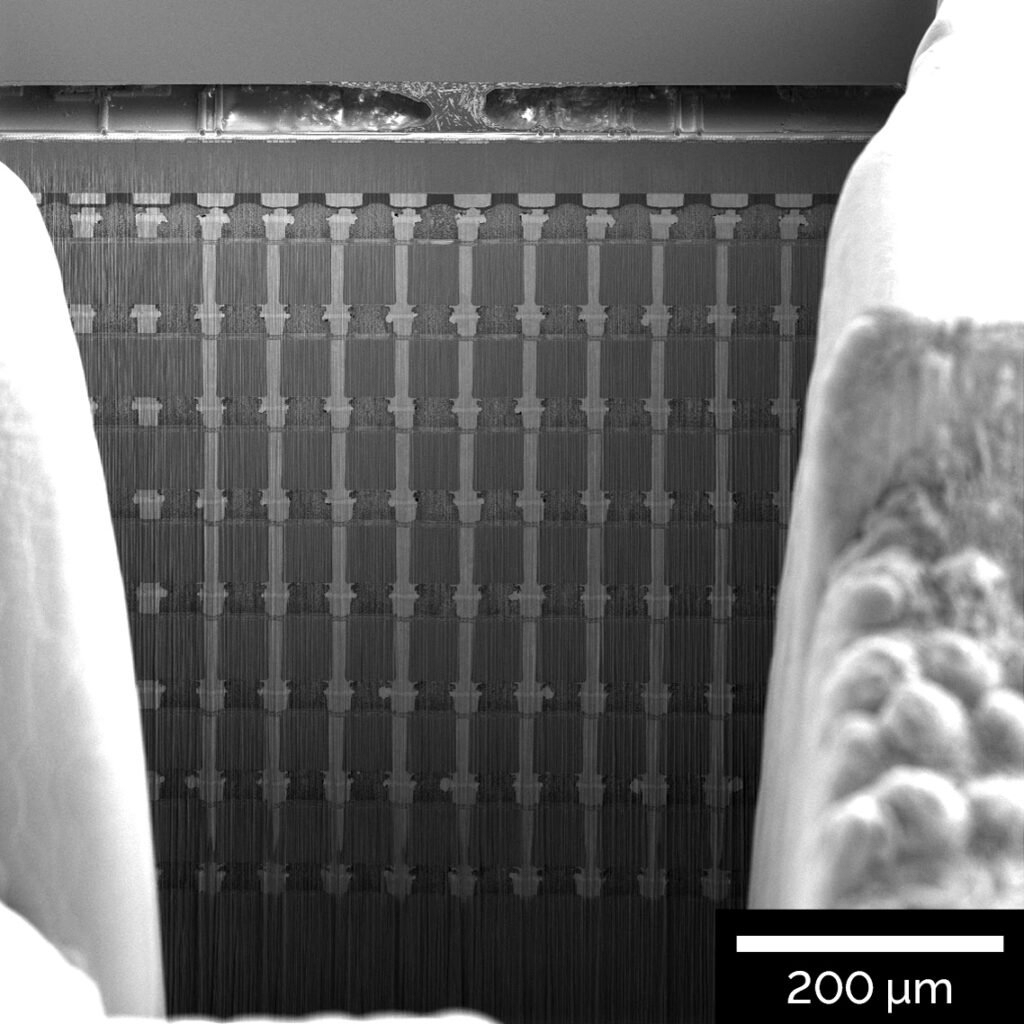 Polishing of plane of TSVs simplified by taper angle correction already in laser ablation process.
• 10 min LA
• 120 min Plasma FIB
• 80% time saving (reference – use of Plasma FIB only)
Advanced die integration: high quality multi-scale FA

Fig.1: Logic part of the device
Fig.2: Deep cross-section cleanly polished top-to-bottom in one run
Fig.3: Void at the interface of matel layers
• 10 min LA
• 90 min Plasma FIB
• 70% time saving (reference – use of Plasma FIB only)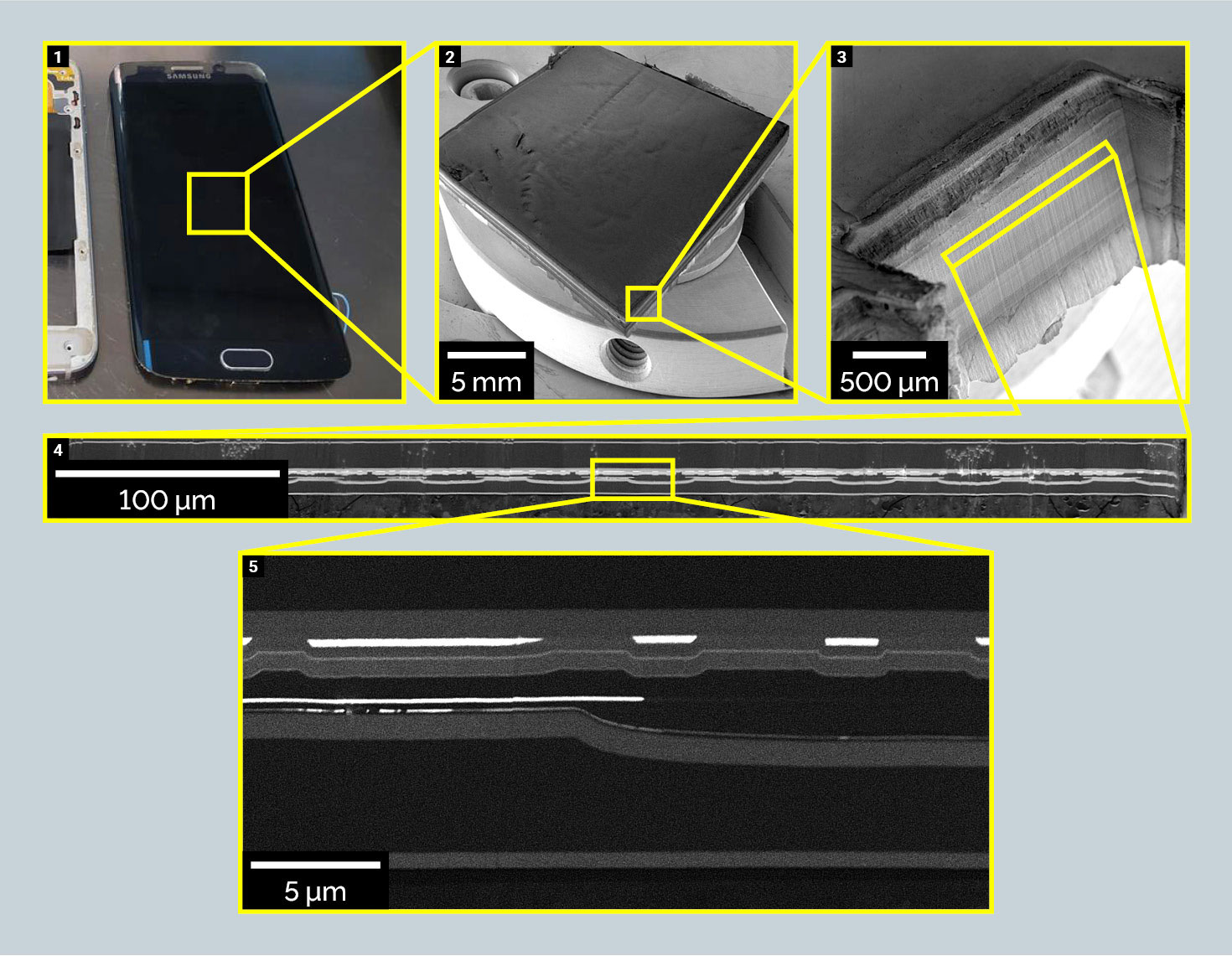 Fig.1: Smart phone display tens of cm
Fig.2: 2 cm x 2 cm cut by laser
Fig.3: Laser polishing with added taper angle
Fig.4: 0.5 mm Plasma FIB polished cross-section
Fig.5: Detail of the high-quality Plasma FIB polished cross section
• 74 min LA
• 165 min Plasma FIB
• 95% time saving (reference – use of Plasma FIB only)
TESCAN Webinar:
Faster mm-scale Semiconductor Failure Analysis by Combining Plasma FIB Milling and Laser Ablation