At TESCAN, our mission is to continuously improve and contribute to the electron microscopy ecosystem. Therefore, we are very happy to support events such as Chalmers Microscopy School.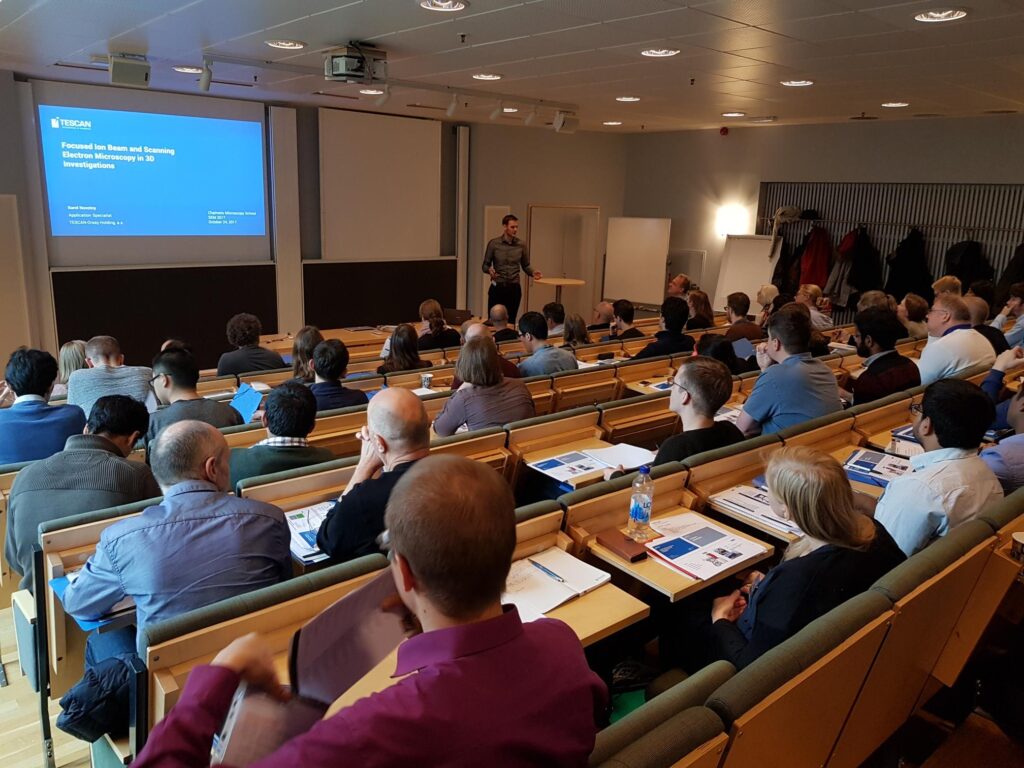 Chalmers Microscopy School is taking place 25-27 October 2022 at Chalmers University of Technology, Göteborg, Sweden. TESCAN's Product Marketing Manager for Material Science, Martin Sláma, will present on Recent advances in FIB-SEM techniques and Maksym Klymov, Application Specialist for Semiconductors, will deliver a talk on Analytical 3D characterization. There you can meet and greet our colleague Martin Suchánek, Area Sales Manager, with our partners Daniel and Torben Jensen from NordicNano Solutions AB.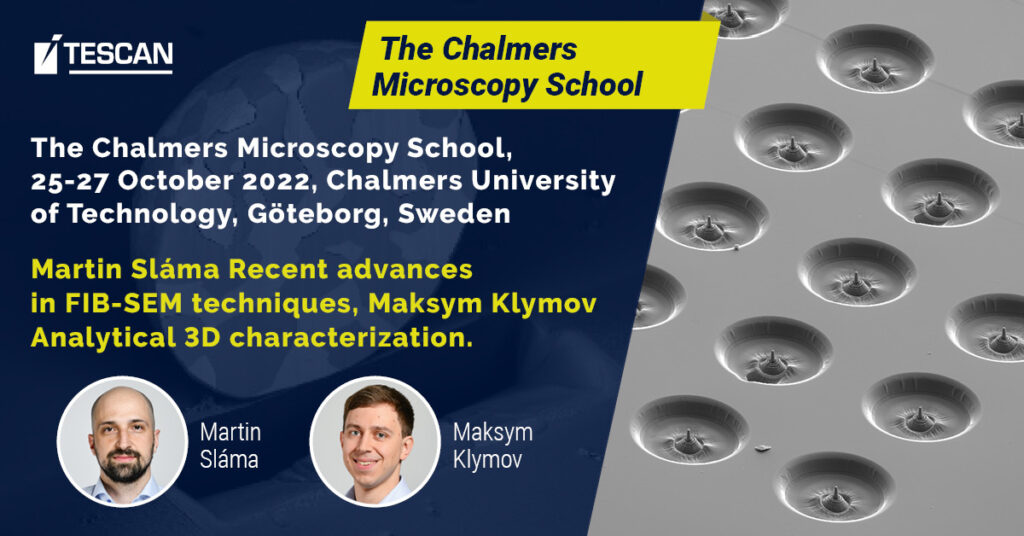 At the end of the course, the participants will be able to apply new methods and advanced techniques in imaging and microanalysis in focused ion beam and scanning electron microscopes in their own research.
We are looking forward to seeing you at the course!