TESCAN is proud to supply equipment to the United Nation (UN). The UN is not only an organization that address global issues, but it is also a major purchaser of goods across all sectors with an annual budget of approximately $20 billion USD. We have installed our VEGA, TIMA, and FIB-SEM microscopes at the International Atomic Energy Agency, based in Vienna. But the procurement process is not simple.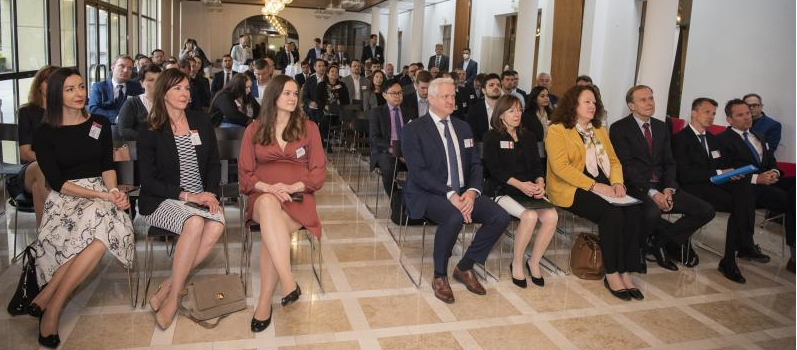 On April 26-27, 2022, in cooperation with CzechTrade and the embassies of Slovakia and Hungary, TESCAN sales staff attended a seminar, "How to deliver to the UN system", to learn the UN purchasing processes. The seminars were attended by representatives of 120 companies from the Czech Republic, Slovakia and Hungary and 76 purchasing from 14 UN agencies in Vienna, Budapest, Rome, Geneva, Copenhagen and New York. Representatives of companies had the opportunity to attend almost 300 meetings in person and online.
It was an excellent event and networking opportunity with purchasing contacts from UN agencies, including buyers from FAO (Food and Agriculture Organization), WHO (World Health Organization), WFP (World Food Program), WBG (World Bank), OSCE (Organization for Security and Cooperation in Europe), IAEA (International Atomic Energy Agency) and UNIDO (Organization for Industrial Development). "We were approached by the IAEA and we managed to make the deal. However, we did not know much about the purchasing processes at the UN. Attendance at the seminar was especially useful for us because we learned how the internal purchasing processes within the UN work," praises Vítězslav Ambrož, Head of Sales Deployment.