TESCAN is one of the main sponsors of the 6th International Symposium on Process Mineralogy, taking place in Sitges, Spain from November 2-4. TESCAN as a well-established supplier of SEM-based automated mineralogy instruments, such as the TIMA, and has long supported this biannual event. This year, TESCAN's Product Marketing Manager for Micro & Nanoanalysis, Marek Dosbaba, will present on "Novel Segmentation Method Applied to Automated Mineralogy Data in TESCAN TIMA,"
at 4.11. 3:00 PM – 3:20 PM,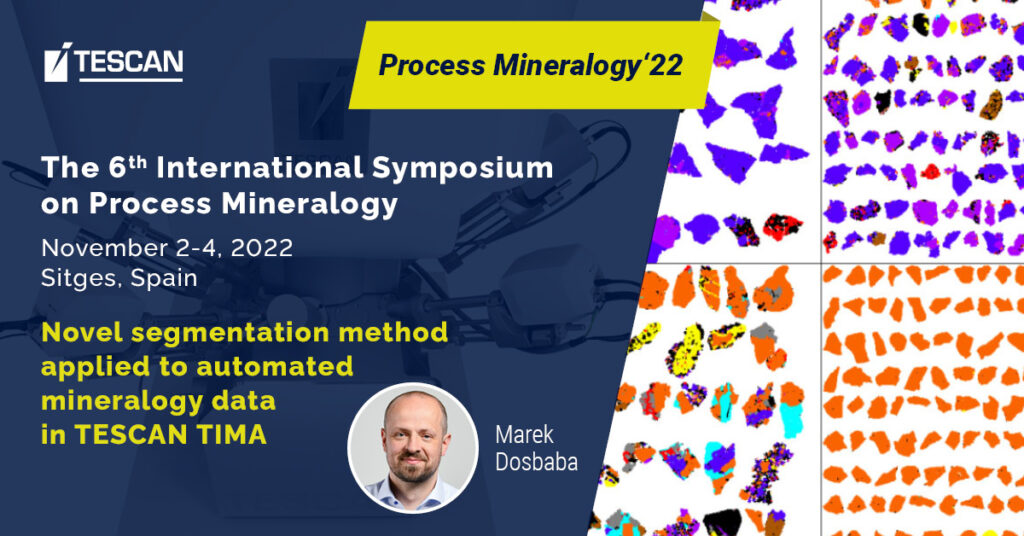 This symposium brings together communities from: Quantitative mineralogy, Geometallurgy, Ore characterization, Mineral Liberation and Textural Analysis, Application of process mineralogy on site, Sampling and Statistics, Advanced Process Control. Process Mineralogy is one of the key conferences focusing on practical applications of mineralogical knowledge in extractive metallurgy. This field traditionally relies on the extensive use of automated mineralogy to characterize the ore and different processing streams.
We are looking forward to meeting you at the symposium!