TESCAN actively participated in the 3rd CEITEC Symposium on Recent Advances in Cryo-EM, held in Brno on May 25-26, 2023. The symposium gathered approximately 50 researchers from prestigious European universities and electro microscopy centers around the world.TESCAN was represented by Jakub Javůrek, Product Marketing Manager for Life Sciences, and Ondřej Šulák, Product Marketing Director for Life Sciences, who delivered a compelling talk entitled "High Throughout Plasma FIB-SEM Solution for Structural Analysis," showcasing the company's innovative technology.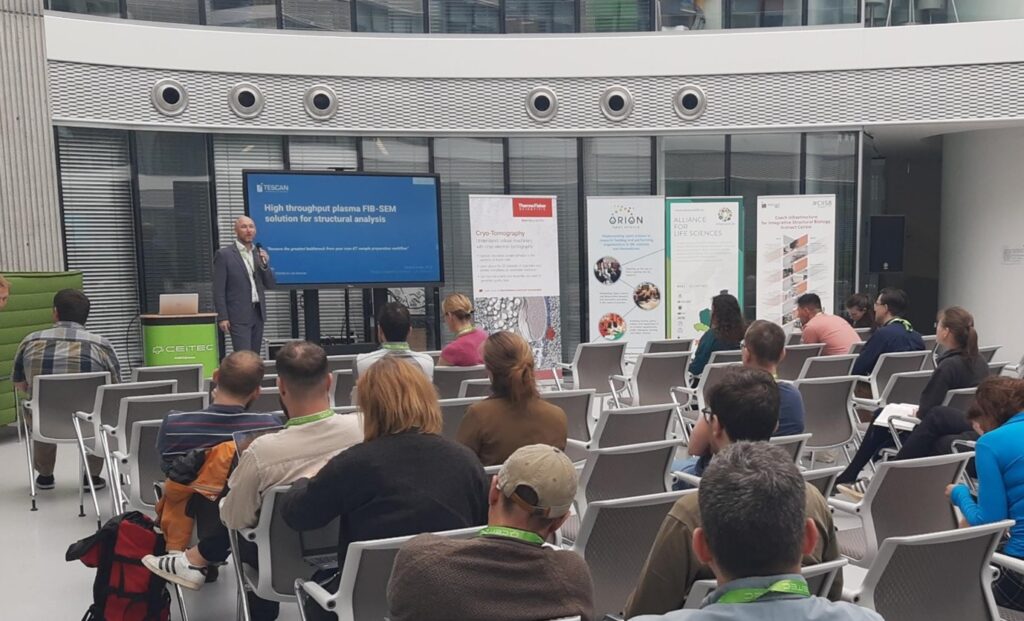 As part of the event program, attendees had the opportunity to visit the TESCAN factory, which provided an invaluable firsthand experience of the company's advanced manufacturing processes. This factory visit allowed participants to witness TESCAN's commitment to quality and precision in producing cutting-edge microscopy instruments.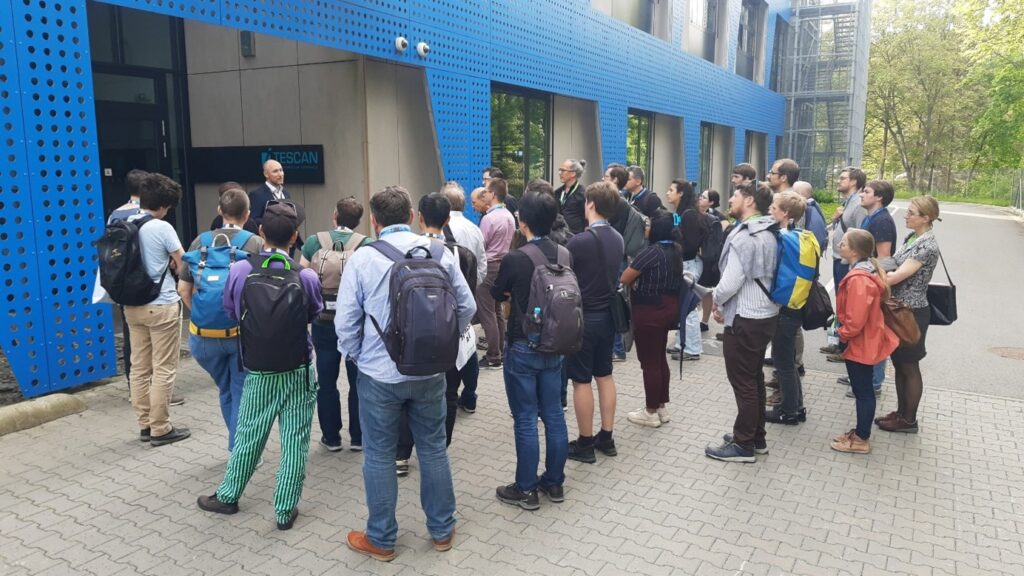 We also organized an exclusive live demonstration of our flagship product, TESCAN AMBER X for Life Sciences, for several key customers who are considering acquiring cryoPFIB. This demonstration showcased the outstanding capabilities and versatility of TESCAN's solutions, leaving a lasting impression on our customers.
The event proved to be a resounding success for TESCAN as our solutions garnered significant interest and positive feedback from the participants. The symposium offered an opportunity to generate new leads and foster connections with potential customers and collaborators. Overall, TESCAN's active presence at the 3rd CEITEC Symposium enabled it to showcase its expertise in the field of electron microscopy. The event not only bolstered its reputation but also generated enthusiasm and curiosity among researchers and experts in academia, opening doors to potential collaborations and future partnerships.