TESCAN, a world leader in the design and manufacturing of electron microscopy solutions, is pleased to announce an upcoming webinar on the application of 4D-STEM methods in the characterization of nanomaterials and semiconductor devices.
The webinar will take place on Wednesday, April 26, from 11-12 EDT, and will feature presentations from researchers in both academia and industry. The webinar will focus on the use of 4D-STEM analytical methods to provide unprecedented structural information about the internal organization of atoms and molecules at the nanoscale level.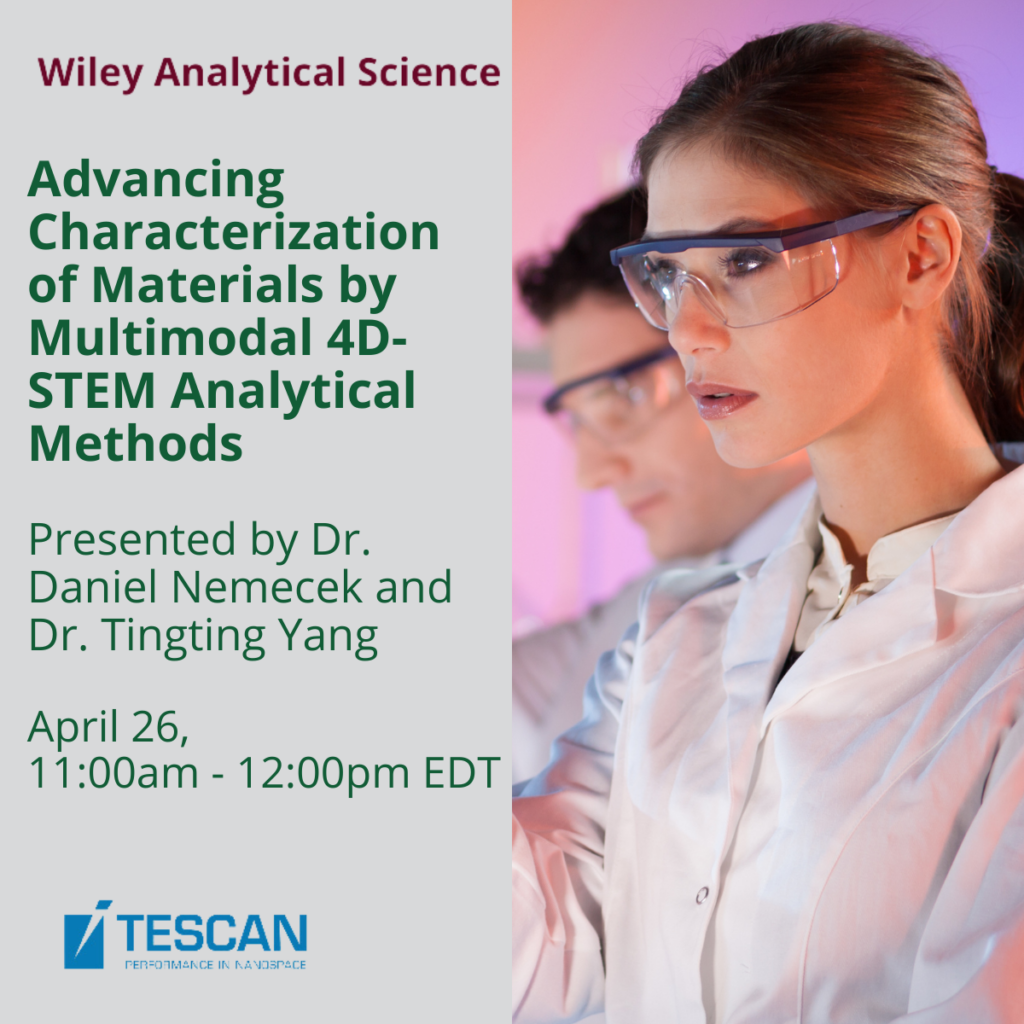 Dr. Daniel Nemecek, Product Marketing Manager, TESCAN andDr. Tingting Yang, Postdoc at the Ernst Ruska-Centre for Microscopy and Spectroscopy with Electrons (ER-C) Juelich will demonstrate how these techniques can be used to distinguish the distribution of different materials and phases in alloys, resolve grains and binder distribution in battery electrodes, and reveal the architecture of semiconductor devices in unparalleled detail.
The webinar will also cover advanced techniques of electron beam precession and multimodal data acquisition, which can increase the accuracy and throughput of sample analysis. Finally, the presenters will introduce a novel approach to the acquisition and on-the-fly analysis of 4D-STEM measurements using a state-of-the-art analytical STEM microscope.
This approach makes nanoscale characterization of samples accessible to all scientists, engineers, technicians, and students, even without expert knowledge of STEM optics or 4D-STEM data analysis and post-processing.
TESCAN invites all researchers, scientists, engineers, and students interested in the application of 4D-STEM methods to register for this informative webinar. Don't miss this opportunity to learn about the latest advances in nanomaterials and semiconductor device characterization!