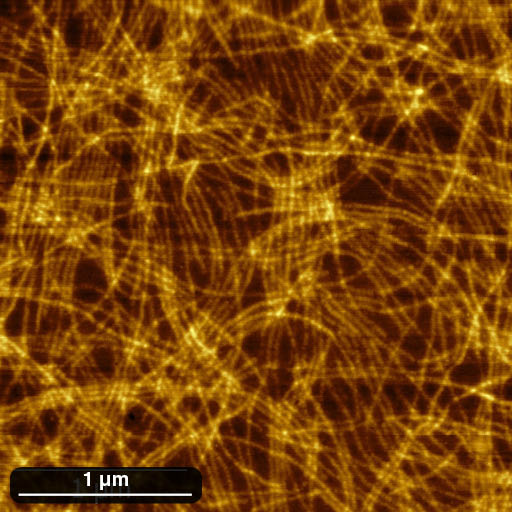 The Royal Microscopical Society's InFocus magazine just published an article by James Vicary about how his company, NuNano, developed a methodology to inspect 100% of their AFM probes using a customized TESCAN FE-SEM.
There are many different types of AFM probe tips and all may introduce artifacts if they are not inspected prior to being shipped to the customer.
Learn how NuNano guarantees the highest quality control for its customers.
Read the Customer Story here.
Source: Infocus magazine
Poly (3-hexyl thiophene) semiconducting nanofibers deposited
by spin coating on silicon. Imaged using a SCOUT 350 AFM probe in
AC mode with a Bruker Dimension 3100 AFM. (z-scale: 20 nm). Image
courtesy of Dr Piotr Wolanin, Prof. Charl Faul & Prof. Ian Manners,
University of Bristol, UK.