TESCAN is thrilled to extend an invitation to you to join us at Microscopy & Microanalysis 2023 (M&M 2023) in Minneapolis, Minnesota, USA, from July 24 to July 27, 2023. We are eagerly looking forward to meet you at BOOTH 819, where we will showcase our cutting-edge microscopy technologies, hold scientific talks and in-booth presentations, and host demonstration sessions.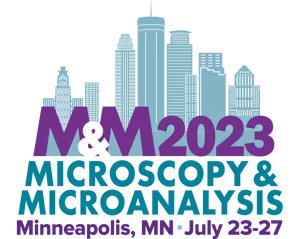 At TESCAN, we know that the future of research relies on advanced tools that can offer sophisticated analyses. We are excited to share our state-of-the-art solutions with you:
TESCAN TENSOR 4D-STEM: Take a hands-on demo of our fully integrated, precession-assisted, analytical 4D-STEM, which is tailored to satisfy the demands of various nano-characterization applications (morphological, chemical, and structural), benefiting materials scientists, semiconductor R&D, failure analysis engineers, and crystallographers.
TESCAN CLARA UHR-SEM: Don't miss the demo on our newly upgraded ultra-high resolution scanning electron microscope that provides maximum detail and contrast information from any sample—even magnetic and beam-sensitive materials.
TESCAN UniTOM HR: Our versatile micro-CT system will be on display, offering a blend of high spatial resolution and high temporal resolution, optimized for both static and dynamic imaging, meeting all your imaging needs.
TESCAN AMBER X FIB-SEM: Learn how this focused ion beam-scanning electron microscope can expedite your product development and offer comprehensive solutions quickly and efficiently.
As our in-booth activities have limited availability, we urge you to register in advance.
We're excited about the opportunity to demonstrate these technologies to you and discuss how they can serve your needs. This is an event you won't want to miss if you're interested in the latest advancements in microscopy.
Book your demo today and secure your opportunity to experience these leading-edge systems in action. We look forward to seeing you at BOOTH 819!