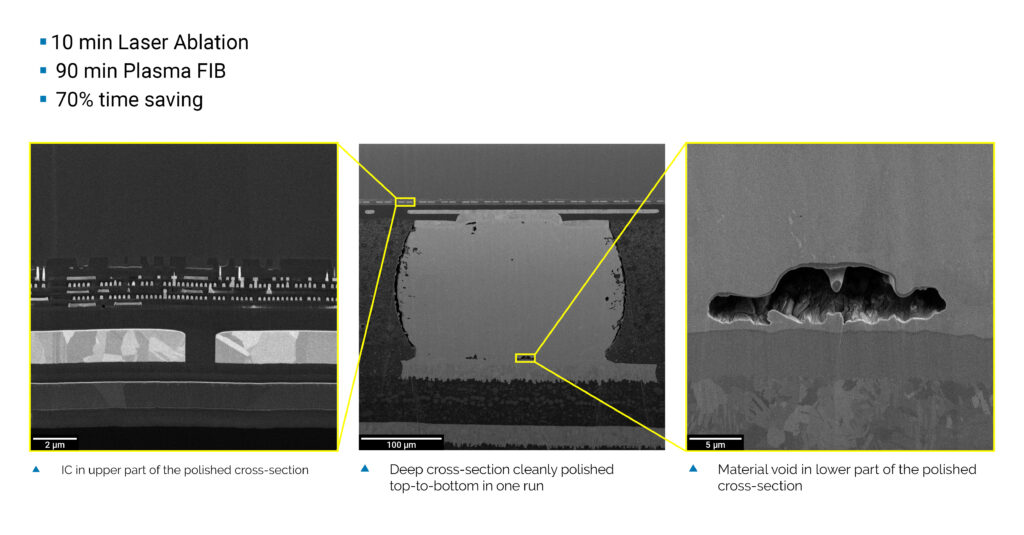 Both companies are collaborating to increase the efficiency of FA. Innovating solutions to reach the regions of interest (ROIs) within minutes, instead of hours. On average 75% of the overall time is saved by using TESCAN´s industry-proven Plasma FIB-SEM together with 3D-Micromac´s flexible laser system microPREP™ PRO. In most tested cases the time is reduced by half, and in several even up to 95%.
"At TESCAN we are excited to vastly decrease the time-to-result of demanding failure analysis tasks, being able to analyze even larger volumes and create a much more productive workflow for industrial FA environments. We see a strong potential to create further synergies between TESCAN and 3D-Micromac portfolio as well as other FA tools in the FA labs to double-underline the meaning of solution," said Jozef Vincenc Oboňa, Product Marketing Director at TESCAN.
Read more about collaboration – Full Press Release.