SEMICON Korea 2023, one of the leading exhibitions for the semiconductor industry, is set to take place from February 1-3, 2023. TESCAN, a leading provider of advanced solutions for materials and nanotechnology, will be showcasing the latest in semiconductor materials, equipment and related technologies at booth A854.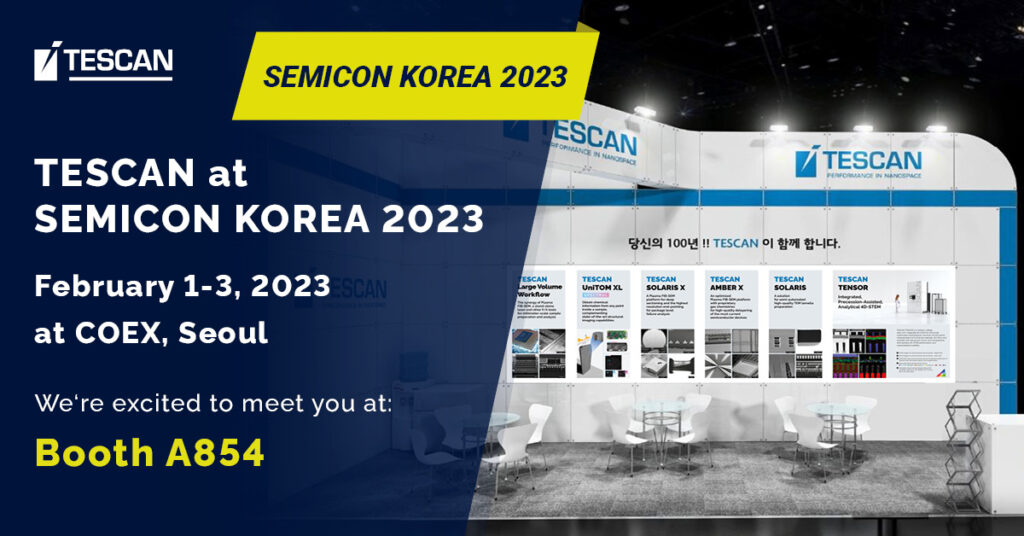 This exhibition provides an opportunity for industry professionals, researchers and academics to learn about the latest advancements in the field and to connect with leading companies like TESCAN. We are excited to meet with attendees and share our expertise in the semiconductor industry.
Mark your calendars and be sure to visit TESCAN at booth A854 during SEMICON Korea 2023.