TESCAN has had an extremely busy and exciting Fall event schedule! Here are some of the highlights.
Autumn School of Electron Microscopy
TESCAN was one of the main partners of the training course for graduate students and young scientists working in the field of electron microscopy. The event, organized by the Institute of Instrumentation of the CAS from 17 to 21 October, included theoretical lectures and practice directly in the laboratories of electron microscope manufacturers in Brno. Among the successful graduates this year include 11 of our colleagues!
In addition to welcoming the PSEM students to the laboratories, we also contributed to the lecture programme. Petr Klímek and Ondřej Šulák, both directors of product marketing, took on this role for TESCAN.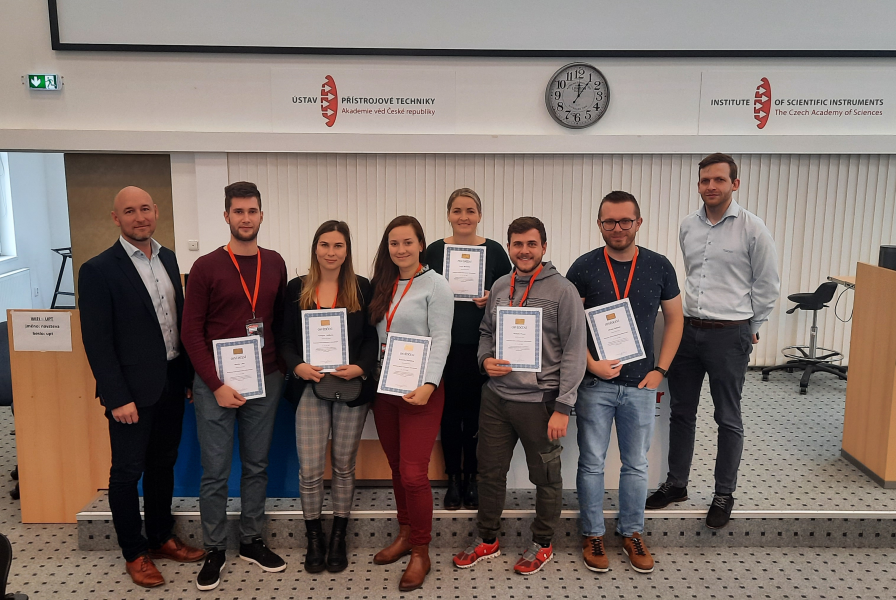 Correlative Materials Characterization 2022 (CMC) Workshop, Dresden, Germany
A two-day workshop hosted by the Max Planck Institute for Molecular Cell Biology and Genetics on October 13-14 brought together the materials science, life science, and semiconductor industry communities to explore common interests.
TESCAN was represented by colleagues from Germany and Tomas Šamořil, Product Marketing Manager for Materials Science, with his talk "Correlation of Microscopy Techniques for Materials Science Research".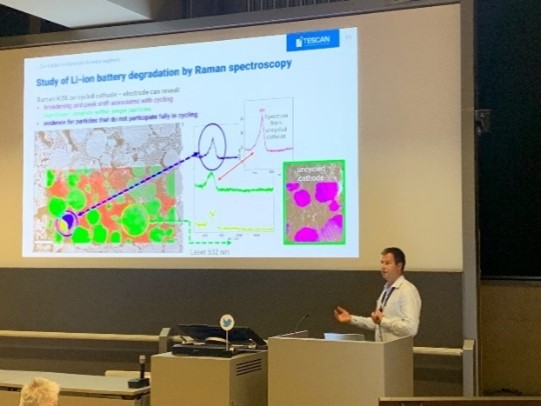 Chalmers Microscopy School, Göteborg, Sweden
Our partner NordicNano Solution AB participated in the event at Chalmers Technical University together with our colleagues from Brno – Martin Suchánek, Martin Sláma and Maksym Klymov. Martin Sláma gave a lecture on "Recent Advances in FIB-SEM Techniques" and Maksym gave a lecture on "Analytical 3D Characterization", which was complemented by training on the TESCAN FIB-SEM microscope.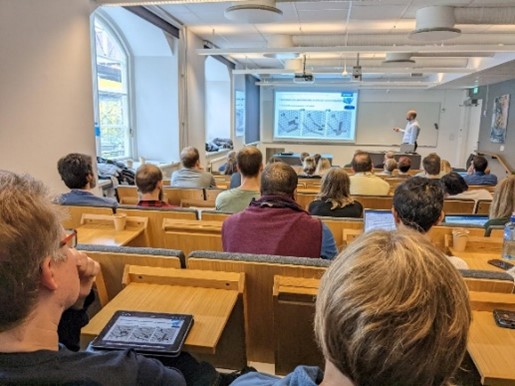 International Symposium for Testing and Failure Analysis (ISTFA 2022), Pasadena, USA, October 30 – November 3, 2022
With the theme "Chasing ever smaller and more elusive defects", this year's ISTFA event featured new innovations and informative information about testing and failure analysis. Several individuals from the TESCAN USA team attended the show along with Brno colleagues, and Lukáš Hladík and Karel Novotný presented on "Using Delayering for 3D NAND Analysis".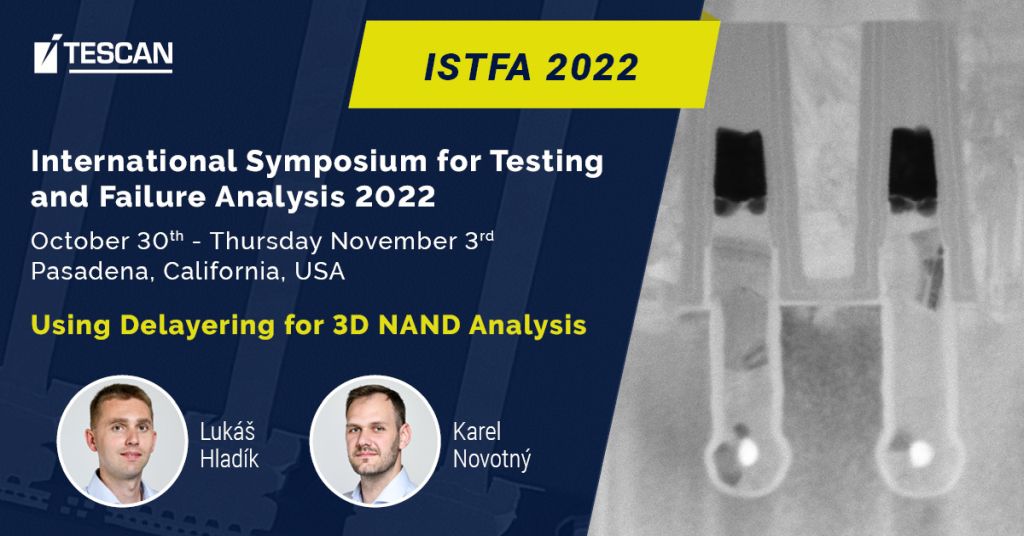 Wiley Analytical Science Conference
Jakub Javůrek, Product Marketing Manager, in collaboration with Dominik Pinkas from the Institute of Molecular Genetics of the CAS, contributed a webinar, "Optimization of Cryo-TEM Lamella Preparation Workflows to be Faster and More Accessible," on November 16 at the Wiley Analytical Science Conference.
The aim of the webinar was to show how to achieve a faster and optimized cryoelectron tomography workflow with frozen hydrated samples using TESCAN AMBER X. By simplifying the entire process, the new workflow is significantly faster. In addition, it is optimized for side-entry TEM holders to make the method accessible to a wider microscopy community.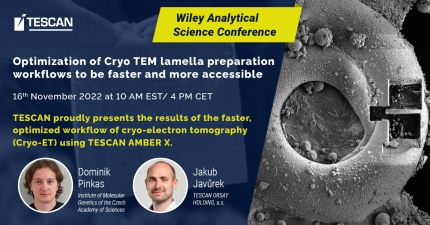 In summary, as you can see, it's been a busy Fall season. We look forward to the holiday season and coming year; we have many more insightful events planned for 2023. We hope you'll join us for the journey!